There comes a time in every grad student's life where the culmination of their hard work, sweat, tears, and blood (Kidding! Not really.) align with the piles of assignments that are hurled at them, due right after a series of (stressful) mid-term examinations. As a student who willingly got into graduate school (Yes, I'm crazy), I was fully prepared for the turmoil that is a Masters degree. However, schools like to tease you with a little vacation called "Spring Break". What is Spring Break, you ask? I'm glad you asked, my friend.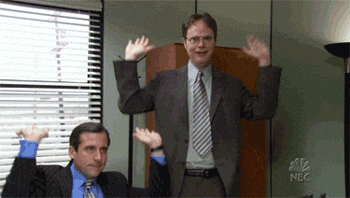 To me, Spring Break was an excuse to get out of the freezing cold weather and sit on a beach whilst doing absolutely nothing. But if anyone knows anything about me, they know that my restless self can not just relax on a trip. This March, a group of friends and I went to Key West and Miami. Our trip to Florida was short, a mere 4 days, but we were able to cover a lot of ground in that time.
Here's my suggested itinerary for anyone who finds themselves crunched on time in The Sunshine State:
1) Start early and watch the sunrise
Flying into the Fort Lauderdale airport saved us some money which we were able to put into renting a car to use on our road trip to the Keys. Since we wanted to use the day portion to drive, we watched the sunrise from the Fort Lauderdale beach before we set off.
2) Stop at Mrs Mac's Kitchen on the way and eat their iconic Key Lime Pie (A couple of refreshing Mimosas wouldn't hurt either – just for the passengers!)
3) Watch the sunset from the Sunset Bar (How original) in Key West, go snorkelling at the reefs or just laze around at the beach.
4) Stay near South Beach in either a hostel or a cheap hotel. You won't be spending any time in the room and you can put that money towards other (expensive) activities in Miami!
5) Walk down Ocean Drive, eat at the Mexican and Italian restaurants and grab the popular drinks at Wet Willy's.
6) Spot the Art Deco architecture, visit Winwood and dance at Casablanca after.
7) I didn't go to LIV or Story due to high traffic of intolerable students and lack of time but I 100% recommend The Basement.