Growing up in the Bay Area definitely spoiled me. Apart from the amazing weather (no, I'm never going to get over it), there was the obvious charm that living in California invoked. While there will always be the NorCal v/s SoCal battle, the entire state is arguably the most beautiful state in America (you can see which coast has my loyalty).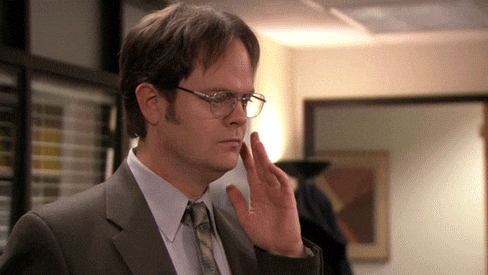 As a kid, going to SoCal meant going to Disney Land, Universal Studios, Six Flags Magic Mountain and SeaWorld. If you haven't been to these theme parks or if you don't like theme parks (What is wrong with you?), these are must do's if you plan on visiting the Golden State.
While you need a considerable amount of time to spend at the parks, you should definitely cut out some time to partake in other activities that the West has to offer.
Here are the details from my impromptu California Adventure! (Amusement Park Pun FTW):
1) Universal Studios & Disney Land:
You have to. You must. If you walk slow or like to take pictures of EVERYTHING, (Hey! No judgement) buy a 2 day pass for Disney Land. It is very difficult to do Disney in 1 day. That's not to say, it can't be done and adequate strategizing is required.
2) The Griffith Observatory
Pick a day when the sky is clear and preferably warm so you can see the stars through their giant dome telescope. The Griffith can easily be done in 2-3 hours and you can even fit in one of their half an hour shows like 'The Center of The Universe' which is totally worth it!
3) Drive to San Diego
Wherever you are coming from, whether it's from North or South – ensure that you drive the highway to San Deigo and stop on the way. The views are phenomenal!
4) And..make sure to stop at Torrey Pines!
5) Mexican Food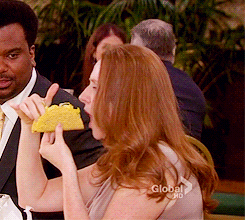 Basically, anywhere will have tacos to die for.
6) La Jolla Coves
These gorgeous rocks stacked up on the shore of San Diego are a great place to watch the sunset from or just stroll around and take some Instagrammable pictures.


Watch out for the sea lions! They're almost as lazy as those animals you find sitting at desks in classrooms.
7) Balboa Park, The San Diego Zoo & The Gas Light District
While you are in San Diego, definitely hit up Balboa Park and check out some of the museums. I say some because each museum requires separate entry tickets and are pretty pricey for small spaces. The famous zoo is also located within the park and is worth checking out if you have a day to spare.
The Gas Light District is the perfect area to unwind at night and grab some tasty food and cold drinks.
*BONUS: During the holidays, the San Diego Bay Parade of Lights happens which is basically a boat decoration competition and it is really fun to watch them go by as Christmas music is blasting off the shore!
8) Santa Monica Pier, Venice Beach & the Venice Canals
Rent a cycle and ride down this entire stretch alongside the ocean! If you want to spend time at the Pier, you can get on the Ferris Wheel and get a spectacular view of the shore.
9) The Getty!
There are two Getty Museums which often confuses people. One is the Getty House in Malibu known for it's architecture which you should pre-book a ticket for (usually a day before is fine) and the other is the Getty up in the hills which is an actual art museum.
10) The Broad
The Broad is one of the finest modern art museums I've been to. Just the shape of the building is a testament to how whacky it is inside. BEWARE of a 3 hour wait time (at least). The line is outrageously long although I have heard of a way to purchase pre-tickets. Also, the Infinity Room which is the crowd-puller (and apparently life changing) needs a separate ticket so make sure you book in advance!

11) LACMA
This museum has more of Classical and European art exhibits but they also have a stellar Japanese art collection too. If you don't have the time to check the museum out, try to at least visit the outside pavilion where the lamppost display is.
The lights are fascinating to look at and you will always find people taking pictures here
12) Eat at P-Diddy's, The CheeseCake Factory and Ghiradelli
ALL THE CALORIES AND ALL MY WEAKNESSES.
13) Take a college tour of UCLA
You will be surprised how many movies and TV shows were shot on this campus. Just be sure to never ever mention USC even if you prefer them over the Bruins.